A new report into gender equality in sport officiating across Europe, which looks into the barriers, cultural differences and sport-specific issues that women sport officials face, has been launched by the EU-funded WINS project. WINS is exploring and providing solutions to issues relating to the recruitment and retention of women sport officials.
The report was launched at a meeting of the WINS partners in Brussels, Belgium on 16/17 May 2023, hosted by the European Hockey Federation (EHF).
Download a copy of the report here
The European Research Report on Gender and Sport Officiating which includes the results of the first ever European-wide survey of women sport officials – involving over 3,200 female officials from 64 countries in Europe and beyond – found a number of positive factors, as well as areas which require greater attention.
Women officials are generally quite happy, demonstrating a great enthusiasm and passion for officiating. Over three quarters (78 per cent) feel that the sports they operate within are treating them fairly and equitably.
Women officials also reported that they felt accepted within their sports (78 per cent said they agree or strongly agree) and that they were not thinking of leaving officiating in the next 12 months.
Abuse towards women officials does not appear to be as common and is different to that towards male officials.
Despite this positivity, there are areas which require greater attention, such as issues related to childcare and officiating kit.
Officiating kit produced specifically for women is not provided for two thirds (66 per cent) of female officials who completed the survey.
Childcare facilities are not routinely provided for women officials (36 per cent of women officials did not feel that childcare is adequately considered)
Around half (49 per cent) said that there were changing facilities provided for women officials for training, matches and competitions. However, just over one in five women officials (21 per cent) reported that that changing facilities were not adequately provided for them.
There were also concerns raised around a lack of mentors, the majority of women officials did not have a mentor but would like to have one.
Around half (48 per cent) of the survey respondents felt that training and development is not targeted at female officials and that more development of female training instructors is required.
Dr Tom Webb from the University of Portsmouth led and managed the research phase for the WINS project. He said:
"Women sports officials are traditionally an underrepresented group who can experience gender discrimination."
"There is a lack of research into women sports officials so I was pleased to lead the WINS research phase to conduct this new and original research to understand the issues, barriers and potential areas of positivity."
"It has been great to uncover a number of positive factors that have been reported as a result of the background research, survey responses and interviews with high level administrators involved with the management of women officials in a variety of sports from across Europe. We found that women officials are generally quite positive about their situation and feel that the sports they operate within are treating them fairly and equitably when compared to men."
"Yet, it is clear that there is still a lot of work to do for sport organisations across Europe to become more capable to put in place effective recruitment, retention and career development policies for women sport officials, ultimately improving gender balance in the role."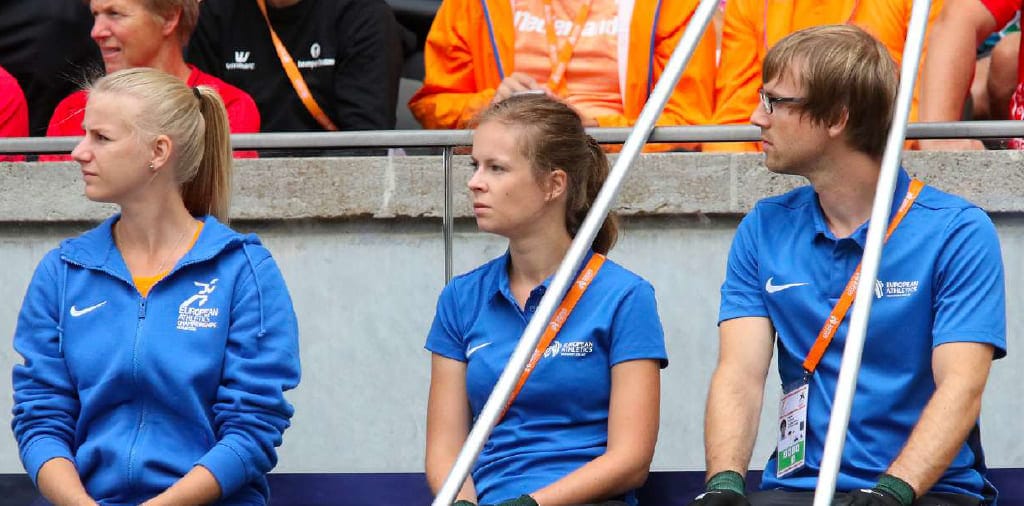 The report provides a list of short, medium and long-term recommendations and cross-cutting measures that can be applied to any sport. These include:
Short-term:
All sports to make clothing and sportswear specific to women officials.
Development of formal and informal support networks to ensure women officials are adequately supported and therefore develop, progress, and remain committed to their chosen sport
Medium-term:
Addressing issues with childcare, maternity leave and family life.
Changing the perception of women sports officials. In some sports women are still not accepted as officials, or it is far more difficult to be accepted.
Develop an enhanced mentoring programme for women sports officials.
Long-term:
Increase the number of women in elite officiating roles.
Strategies across sports. Sports to communicate, learn from each other and share good practice in the area of women officials.
Consideration/revision of changing facilities where appropriate.
Dr Webb added:
"These recommendations are designed to provide sport federations, officiating organisations and those involved with the administration and management of women sports officials, a way to focus on women officials and practical measures that can be adopted by these organisations in order to recruit and retain more women officials."
Yolande Brada from the Dutch Olympic Committee and a former international umpire and international umpires coach in hockey, said:
"It is amazing how many female officials have contributed to this survey. It reflects not only the enthusiasm and passion for their roles, but it also provides us with so many insights, ideas and chances for the future. I hope the outcome of this survey will help all federations to initiate and to continue the recruitment and retention of female officials at all levels."
Charlotte Girard Fabre, Secretary General of the International Federation for Sports Officials (IFSO) and a current national handball and curling referee, said:
"Women are the future of sport officiating, for that they need mindset changes, allies at all levels and strong political commitments. This report is the perfect start to change mindsets, identify allies and handle strategic decisions."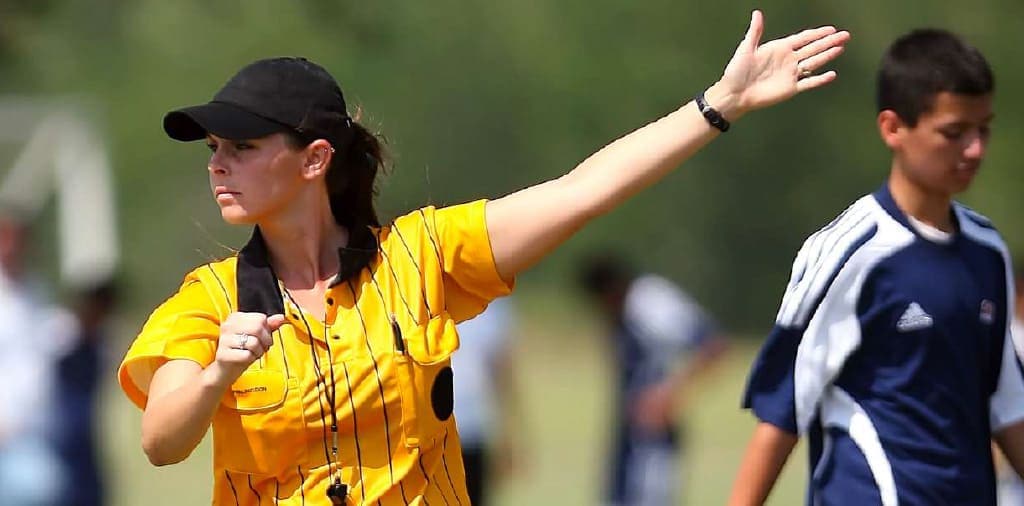 2023 is the final year of the WINS project and in addition to the publication of the Research Report it will see the release of a Compendium of Good Practice, Innovative Online Toolkit a Guide to Mentoring and Leadership for Female Sport Officials – all to be released to the sector during the year. There will also be a WINS Final Conference in October 2023 to showcase the results of the project.
Full list of partners
European Observatoire of Sport and Employment (EOSE)
International Federation for Sports Officials (IFSO)
Association Française du Corps Arbitral Multisports (AFCAM)
Sports Officials UK (SOUK)
European Athletics
European Hockey Federation (EHF)
Dutch Olympic Committee * Dutch Sports Federation (NOC*NSF)
University of Portsmouth
National Sports Academy "Vassil Levski" (NSA)
Contact
You can contact the WINS project and ask to be kept informed about developments or to get involved by contacting EOSE. Click here