European Observatoire of Sport and Employment
With the support of its network of members and partners, EOSE has been able to cement its position in the sector as a sustainable, independent, non-profit civil society membership association and become recognised as an expert organisation acting as a focus for skills and workforce development in the sport and physical activity sector across Europe.
EXPECTED IMPACT
OF EOSE WORK PROGRAMME
ON EUROPEAN SOCIETY
SKILLS & WORKFORCE DEVELOPMENT IN THE SPORT SECTOR ACROSS EUROPE
A Focus on skills and workforce
development initiatives
EOSE is working to pursue its overall vision for the sector and to provide a range of services and activities based on significant experience and expertise:
As an Adviser
Providing advice on the identification of the realities of the sector as well as priority actions to be implemented.
As a Partner
Leading or providing support and expertise to implement national and/or EU/Int. projects.
As a Facilitator
Supporting exchanges and debates between key stakeholders from the sector at the national and EU level.
As a Consultancy
Commissioned to undertake a range of services and provide expert support in various specialist areas.
As a Networker
Using its networks to expand the reach and impact of project work and the use of innovative tools.
EOSE has developed a reputation and built-up respect in the field of education and employment in sport through the delivery of a successful series of transnational and innovative projects.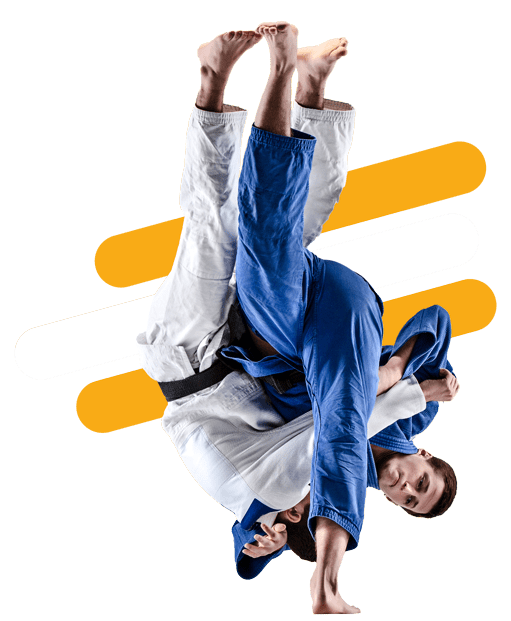 Labour Market Intelligence, research strategies, questionnaire design and analysis
Project development and management

Project development, design, management and administration
EU policies and new initiatives
Particularly at European level, in education, employment and sport
Technical expertise
in identifying

Occupational and functional mapping, Competence Standards development, Qualification design
Workforce development planning
Developing strategic approaches to ensure the involvement of people with the right skills
"Sport: all forms of physical activity which, through casual or organised participation, aim at expressing or improving physical fitness and mental well-being, forming social relationships or obtaining results in competition at all levels"
Definition from the Council of Europe
A PRACTICAL MODEL DERIVED FROM THE LIFELONG LEARNING STRATEGY
To respond to the education and training challenges of the sector and ensure that the sector delivers its potential, EOSE has developed a co-ordinated response entitles the Lifelong Learning Strategy for Sport and Physical Activity (7 Step Model).

1 - LABOUR MARKET INTELLIGENCE
The first step consists of conducting Labour Market Intelligence (LMI) to collect data from various sources using a range of techniques to be able to understand the characteristics of the sector and its current labour market (paid and unpaid), to assess the potential for growth and change and to identify the priorities areas.
It aims at:
Assess how well the labour market is functioning and the appropriateness of VET systems
Identify the potential for growth and future skills priorities
Highlight the strongest needs of employers and the labour market.
This can be considered as the starting point for the development of occupational standards and qualifications or training programmes aimed at developing the priority occupations in the workforce.
2 - OCCUPATIONAL MAP
Step 2 is a natural progression from Step1 and all data collected about the labour market can be used to inform the Occupational
Map. Both Steps can be combined to provide a comprehensive and concise overview of the sector, the employment related issues
and the common job roles and key occupational areas.
It aims at:
Provide context and background for the development of Occupational Standards and Education and Training strategies
Provide a concise and comprehensive overview of the sector or sub-sector or individual sport
Mapping of the key occupational areas and common job roles in an industry/sector, a sub-sector or an individual sport
Identify the key occupations and job roles, trends and challenges affecting the workforce
Track the economic contribution of the sector, and impact on wider social agendas.
The Occupational Map contributes to the context and background for the development of Occupational Standards and Education and Training strategies for a sector, a sub-sector or an occupation.
3 - OCCUPATIONAL DESCRIPTORS
Step 3 of 7 Step Model consists of developing occupational descriptors for the main occupations and job roles in the
sector/sub-sector or individual sport identified within the Occupational Map.
The aim of this step is to :
Identify key tasks, skills and attributes which relate to a specific occupation
Provide a breakdown of knowledge, qualifications and career routes
Development of occupational descriptors for main occupations and job roles
Discern a common title for roles that are essentially similar and identify commonality.
Occupational descriptors identify key tasks, skills and attributes which relate to a specific occupation as well as knowledge, qualifications and career routes, and therefore become a useful reference point for the development of occupational standards and qualifications and identifying career routes
4 - FUNCTIONAL MAP
The Functional Map is a graphic representation that describes the work activities taking place across an occupational sector or a specific sport.
Indeed, Functional Maps may be developed with different initial levels:
an occupational sector (e.g. Health and Fitness, Outdoors)
a specific sport (e.g. Golf, Basketball, Tennis)
a specific occupation (e.g. Coaches, Referees).
It aims at:
Include a complete breakdown of all functions carried out by individuals
Provide a starting point for the formulation of Occupational Standards
Functional maps set out a framework from which occupational standards can be drawn and developed but they are not the occupational standards themselves.
5 - COMPETENCE FRAMEWORK / OCCUPATIONAL STANDARDS
The Competence Framework is made up of Occupational Standards which are units of competence which describe the skills and knowledge necessary to work in a sector. 
The Occupational Standards are an extension of the Functional Map where each "key function" is simply broken down further to a level which describes what individuals in any occupation should be able to do, the standard they should achieve and the knowledge and understanding they need.
The Competence Framework is meant to:
Outline the minimum core competences, knowledge and skills required
Set a benchmark by which training organisations can measure their qualifications and training courses
Ensure training providers provide individuals with labour market relevant skills and competences
6 - GUIDE TO QUALIFICATIONS AND LEARNING OUTCOMES
Step 6 is the point in the strategy where there is cross over from the area of employment to the area of education. The guide to Qualifications and Learning Outcomes ("the set of competence, skills and knowledge an individual acquires and/or is able to demonstrate after completion of a learning process" CEDEFOP, 2003) describes the guidance from the sector to education and training providers and national qualifications authorities concerning the development of learning programmes which help people reach the competence required for employment in the sector (matching the requirements in the occupational standards).
It is meant to:
Provide a reference point to ensure there is a link between education and employment
Allow training providers to create units of learning in line with Occupational Standards
Provide a guide to teaching, credit and assessment strategies
7 - QUALITY ASSURANCE PROCESS
When looking at a sector as a whole, it is essential that there is trust and confidence from all stakeholders in the education and skills development system.
The last step of the LLL Strategy is embedding a crucial process that shall:
Ensure the efficient implementation of VET systems. It is directly related to the "verification" and "accreditation" of qualifications being delivered by training or education providers.
Promote confidence amongst employers, professionals, providers and the public Ensure education and training providers issuing certificates are subjected to a quality assurance process that can be trusted to ensure consistency.
WOULD YOU LIKE TO KNOW MORE ABOUT THE MODEL?
"We have been delighted to continue work with EOSE in 2022 on the EDUGOLF project to update and develop new standards and modernise education for golf professionals. We appreciate the project management of EOSE and the EOSE 7 Step Model which provides a structure for the standards and training material we need to reform golf education."
Ian Randell,
Chief Executive, Confederation of Professional Golf (CPG)
"WADA is currently engaging with EOSE to support the development of their new Global Learning and Development Framework. With EOSE's many years of expertise in workforce development, professional or occupational standards creation within the sport sector, their experience and insight is adding value to our work. We also respect the independent view that the EOSE staff bring and their contribution has been professional and extremely supportive."
Amanda Hudson,
Education Director, the World Anti-Doping Agency (WADA)
"Leeds Beckett University has been part of the EOSE family for almost 10 years. We have been delighted to play our part in European projects that promote cross-border cooperation and mutual learning. We look forward to continued collaboration with our European neighbours under the knowledgeable guidance of our EOSE colleagues."
Stephen Robson,
Course Director, Leeds Beckett University
"It is a great honour to be a member of EOSE! The EOSE team coordinates and contributes perfectly to various sports projects. They have very strong organisational and documentation skills. It is very inspiring to work with the EOSE team on the current Erasmus+ V4V project. Thanks to them, many new skills and knowledge can be obtained. Being a member of EOSE facilitates access to a large international network in the field of sport."
Heidi Pihlak,
Office Manager/Project Manager , The Estonian Foundation of Sports Education and Information
Take a look at our annual activity report
Find out more about EOSE and our activities, events and projects.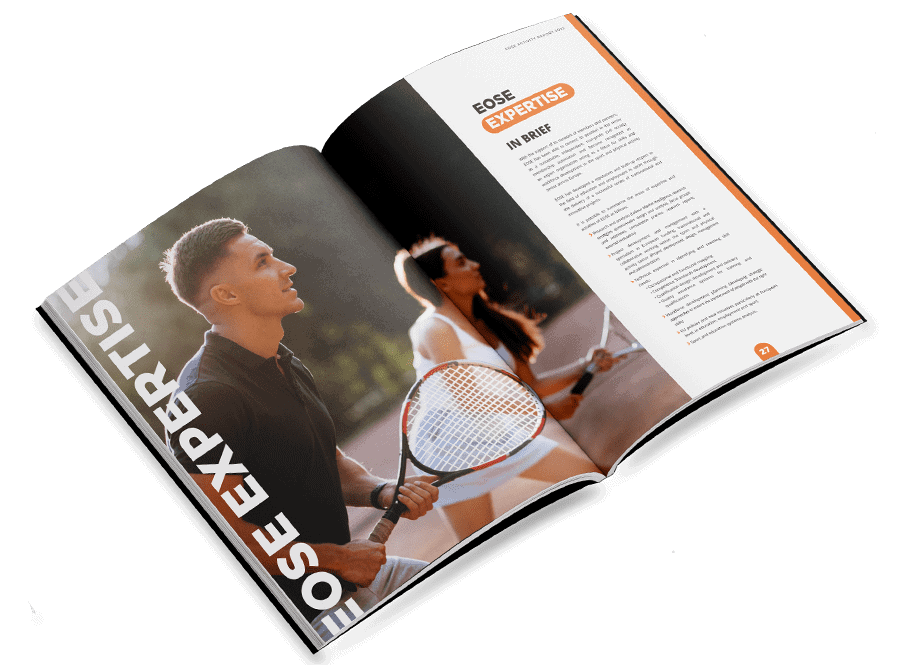 Contact-us

Would you like to know more about our organisation? Interested in joining us as a member or partner?
Follow EOSE news

EOSE bi-monthly e-mail keep you informed on the latest news, activities, developments, projects, and upcoming events.