European Observatoire of Sport and Employment
An international organisation working towards the development of the sport and physical activity sector, expert in building bridges between the worlds of education and employment
EU FUNDED PROJECTS SINCE 2002
EU Member States represented
"A sport sector that fulfils its social, health and economic potential in Europe".
"To facilitate and support the development of the sport and physical activity sector workforce, bringing education and employment together, to ensure people working and volunteering have the appropriate skills and competences to enable the sector to fulfil its potential".
Over more than 20 years of active work with its network in the sector, EOSE has built a reputation and is recognised as :
An expert organisation
in research and labour market analysis
As a facilitator
building bridges between the worlds of education and employment
As a contributor
to the development of a competent workforce of paid staff and volunteers with the right skills 
EOSE in European Projects
EU FUNDED PROJECTS SINCE 2002
Driven by a desire to act as a facilitator

and

agent of change in the sector
EOSE has been developing, coordinating, contributing and supporting a wide range of transnational and ambitious European projects and studies since its creation in 2002 as coordinator or active partner.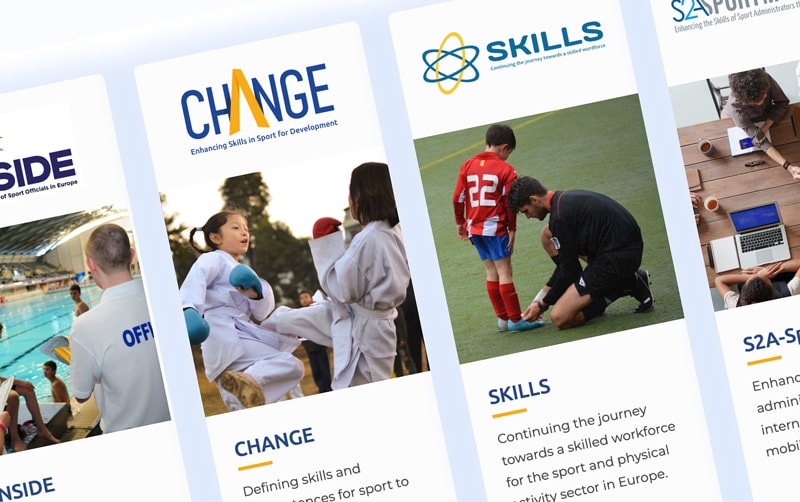 With the support of its

network

of members

and partners,
EOSE has been able to cement its position in the sector as a sustainable, independent, non-profit civil society membership association and become recognised as an expert organisation acting as a focus for skills and workforce development in the sport and physical activity sector across Europe.
FULL MEMBERS ARE MADE UP OF:
National Expert Organisations
Independent and not-for-profit organisations willing to contribute to the work of EOSE, demonstrating an expertise in the field.
International / European Organisations
Organisations having signed a Memorandum of Understanding (MoU) with EOSE.
Individuals
Recognised experts in the areas related to EOSE Vision and Mission and willing to act as national point of contact.
EOSE gathers, analyses, and presents labour market statistics for the sport sector, check out the latest employment figures for the sector.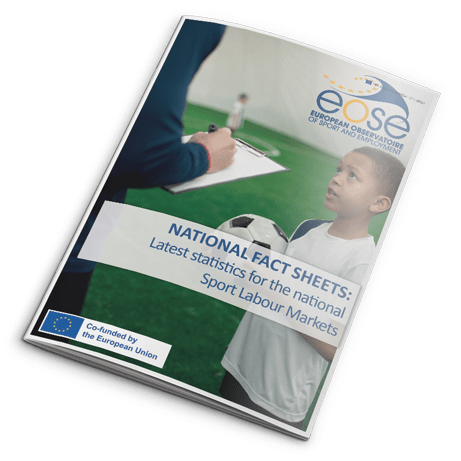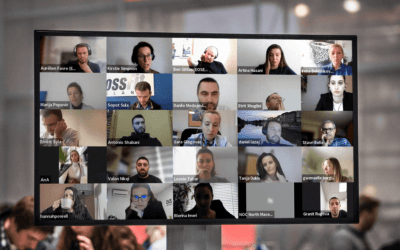 Module 1 of the S2ABC European Advanced Course on Sport Administration The S2ABC...
read more
"Working alongside EOSE has been a very fruitful opportunity to engage with the most updated labourrelated sector needs and state of the art regarding the current situation of the sports employment market. During several years UPM have partnered with EOSE, we have been able to understand the bigger picture of the demands and expectations of employers, education providers and workers during the first decades of the current century. Collaborating with EOSE has brought us to the larger European context, and hopefully we have given them valuable and interesting information about the Spanish situation.""
Javier Pérez Tejero,
Professor at the Faculty of Physical Activity and Sport Sciences - INEF, Universidad Politécnica de Madrid. "Fundación Sanitas" Chair for Inclusive Sport Studies director, Spain
"WADA is currently engaging with EOSE to support the development of their new Global Learning and Development Framework. With EOSE's many years of expertise in workforce development, professional or occupational standards creation within the sport sector, their experience and insight is adding value to our work. We also respect the independent view that the EOSE staff bring and their contribution has been professional and extremely supportive."
Amanda Hudson,
Education Director, the World Anti-Doping Agency (WADA)
"It is a great honour to be a member of EOSE! The EOSE team coordinates and contributes perfectly to various sports projects. They have very strong organisational and documentation skills. It is very inspiring to work with the EOSE team on the current Erasmus+ V4V project. Thanks to them, many new skills and knowledge can be obtained. Being a member of EOSE facilitates access to a large international network in the field of sport."
Heidi Pihlak,
Office Manager/Project Manager , The Estonian Foundation of Sports Education and Information
"We have been delighted to continue work with EOSE in 2022 on the EDUGOLF project to update and develop new standards and modernise education for golf professionals. We appreciate the project management of EOSE and the EOSE 7 Step Model which provides a structure for the standards and training material we need to reform golf education."
Ian Randell,
Chief Executive, Confederation of Professional Golf (CPG)
"Leeds Beckett University has been part of the EOSE family for almost 10 years. We have been delighted to play our part in European projects that promote cross-border cooperation and mutual learning. We look forward to continued collaboration with our European neighbours under the knowledgeable guidance of our EOSE colleagues."
Stephen Robson,
Course Director, Leeds Beckett University
"We consider the membership in EOSE as an advantage, a new level for our academic and research developments. The extraordinary work that EOSE has materialized till now in terms of the education of trainers and coaches based on learning outcomes that refer directly to the needs of society and the requirements for qualifications in the job market, indeed is the best service that academic sports institutions can provide in respect of education and training in sport professions."
Prof. Agron Kasa, Rector of Sports University of Tirana, Albania
Prof. Arben Kaçurri, Director of Sports Research Institute/Sports university of Tirana, Albania
Take a look at our annual activity report
Find out more about EOSE and our activities, events and projects.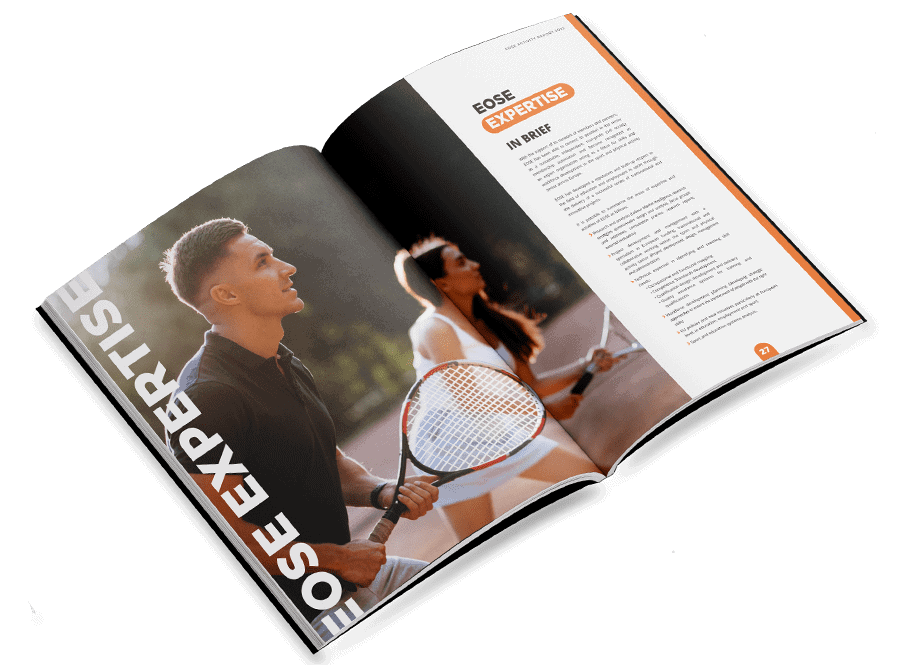 Contact-us

Would you like to know more about our organisation? Interested in joining us as a member or partner?
Follow EOSE news

EOSE bi-monthly e-mail keep you informed on the latest news, activities, developments, projects, and upcoming events.